Autoimmune Brain Disorder Center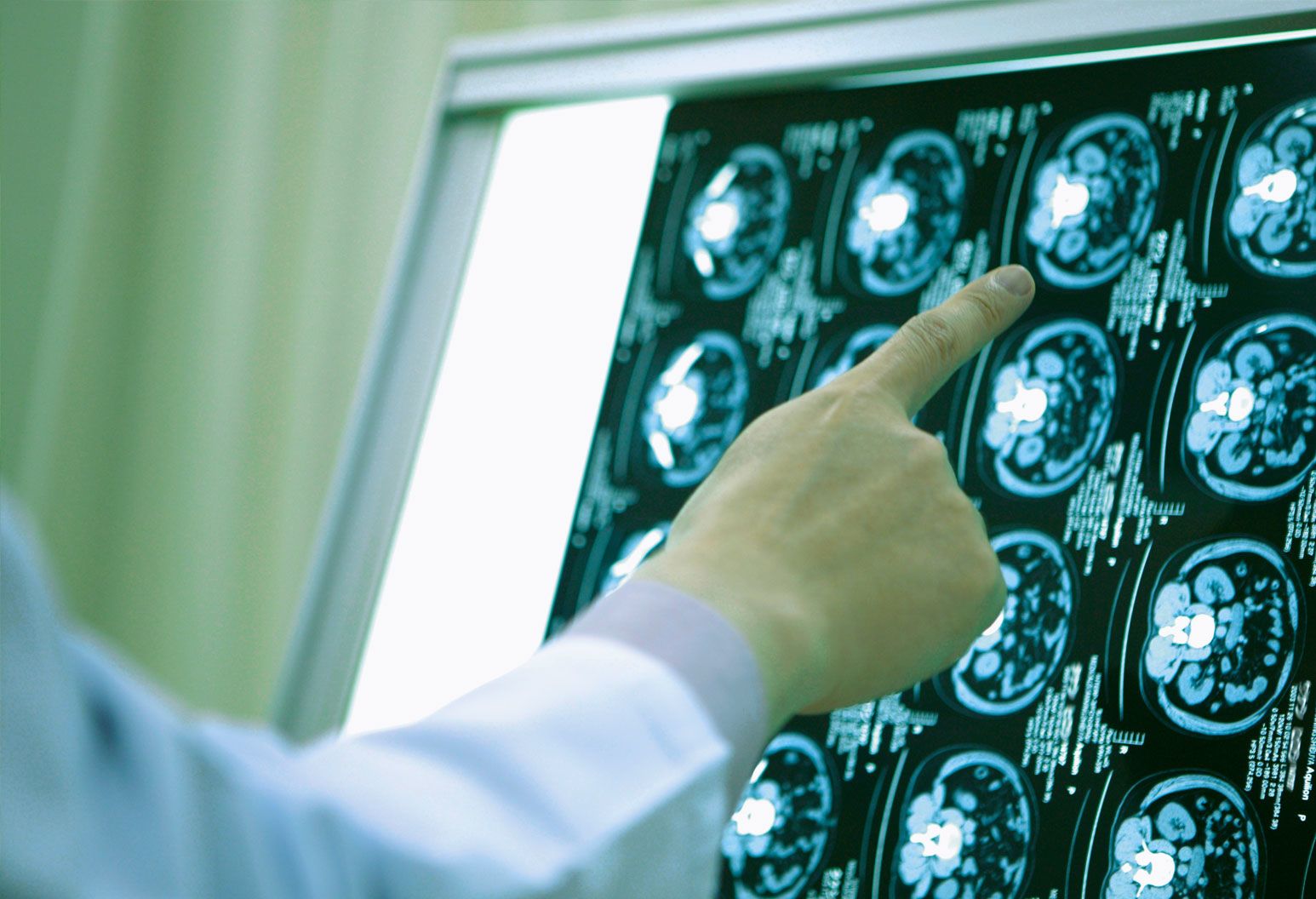 Extensive research for better treatments
The Autoimmune Brain Disorder Center is pioneering the future of autoimmune brain disorder treatments.
anchor
Overview
The Autoimmune Brain Disorder Center at Lenox Hill Hospital provides research and clinical services around neuroinflammation and autoimmune encephalitis.
Neuroinflammation—also known as brain inflammation and neuroimmunological abnormalities or brain autoimmunity—has been shown in many studies to play a large role in a wide rage of neuropsychiatric disorders. While systemic autoimmune diseases such as lupus are well-documented causes of neuropsychiatric disorders, isolated brain disorders associated with either neuroinflammation or neuroimmunological abnormalities—such as autoimmune encephalitis that occurs with various neuropsychiatric symptoms—often go either under-recognized or incorrectly diagnosed as classical mental illnesses.
Specialty areas
Neuroinflammation
Brain tissue injury triggers an inflammatory response consisting of highly specialized immune cells, such as those derived from the blood (i.e., inflammatory and lymphocytes cells) and the brain (i.e., astroglial and microglial cells). Under normal conditions, neuroinflammation is short-lived and beneficial. It is crucial in limiting and reversing the neural injury, removing the brain tissue debris, and promoting the recovery.
Under pathological conditions, neuroinflammation can become relentlessly progressive and harmful. The immune and inflammatory cells associated with harmful neuroinflammation release excess destructive pro-inflammatory substances that can further damage the surrounding healthy brain tissue, leading to persistent injurious inflammation which results in ongoing expansion of the brain tissue damage. Patients with such pathological conditions may suffer from a wide range of neurological and neuropsychiatric problems that can be severe and disabling, although at times reversible with the proper anti-inflammatory therapy.
Autoimmune encephalitis
Autoimmune encephalitis is a term that refers to a group of conditions that occur when the body's immune system mistakenly attacks healthy brain cells, leading to inflammation of the brain. Those with autoimmune encephalitis may have various neurologic and/or psychiatric symptoms.
In some patients, no harmful autoantibodies against the brain cells are identified, making the diagnosis much more difficult. These cases are referred to as "seronegative autoimmune encephalitis" as opposed to those associated with harmful autoantibodies (seropositive autoimmune encephalitis). The prevalence of seronegative autoimmune encephalitis presenting primarily with neuropsychiatric disorders is currently unknown. Although neuropsychiatric and neurological abnormalities associated with autoimmune encephalitis are often severe, they are frequently reversible with early and effective immune therapy.
Research areas
In order to advance diagnostic testing, develop novel treatments and improve outcomes, we need to further investigate the pathophysiology of the neurological conditions associated with harmful neuroinflammation or autoantibody against brain cells.
One research endeavor is aimed at better understanding of the mechanisms that regulate the seesaw imbalance between beneficial and harmful neuroinflammation, and finding the treatment that can reverse such imbalance in favor of beneficial neuroinflammation.
Our research also focuses on the discovery and the validation of the blood or CSF biomarkers as well as the novel autoantibodies that can reliably identify patients with autoimmune brain disorders and neuroinflammation. These discoveries may help target new preventive and symptomatic therapies. The research team include basic science researcher in neuroimmunology and basic science laboratory.
Clinical services
Our center is dedicated to providing comprehensive evaluation and innovative multidisciplinary care for patients who are suspected to have autoimmune brain disorders, such as autoimmune encephalitis and neuroinflammation. Our team includes academic neurologists with advanced expertise in the evaluation and treatment of autoimmune brain diseases and neuroinflammation, neuropsychiatrists, psychiatrists, psychologists, basic neuroimmunology scientists, clinical coordinators, nurse practitioners, nurses and social workers. This center will also provide physicians with an opportunity for clinical fellowship training and expanding scientific knowledge base in this rapidly emerging field.
Senior Vice President and Executive Director, Neurology Service Line, Northwell Health
Chair, Neurology, Lenox Hill Hospital, Chair, Neurology , North Shore University Hospital, Chair, Neurology , Long Island Jewish Medical Center, Chair, Neurology , Staten Island University Hospital, Chair & Professor, Donald and Barbara Zucker School of Medicine at Hofstra/Northwell
Director - Epilepsy of Neurology, Lenox Hill Hospital
Vice Chairman of Neurology, Lenox Hill Hospital
Specialties:
Neurology, Clinical Neurophysiology, Sleep Medicine, EEG / Epilepsy
Director - Research& Clinical Trials NS, LIJ, LHH,
Vice Chairman - Academic Affairs - NS, LIJ, LHH,
Specialties:
Neurology, EEG / Epilepsy
Jessica Parisio, MSN, NP-C
Nurse Practitioner
Joel N. H. Stern, PhD
Co-Director, Autoimmune Brain Disorder Research Program, Lenox Hill Hospital
Associate Professor, Department of Neurology, Lenox Hill Hospital, Associate Professor, Department of Neurology, Surgery, and Science Education, Donald and Barbara Zucker School of Medicine at Hofstra/Northwell