A leader in spine care
The Division of Spine Surgery at Lenox Hill Hospital offers comprehensive evaluation and treatment for disorders of the spine and spinal cord. Our goal? To help you get back to enjoying life and the ones you love.
Request an appointment online
Delivering expert care you can trust
Our team of clinical professionals provides individualized care plans to help patients regain mobility and return to active and independent lives. This multidisciplinary division offers surgical and nonsurgical treatment options, including innovative clinical trials conducted at the Feinstein Institutes for Medical Research, the research arm of Northwell Health.
Clinical expertise
The Division of Spine Surgery offers patients an individualized comprehensive evaluation and treatment plan, prepared by our expertly trained clinicians.
Our team prepares a treatment plan based on:
Your age, overall health and medical history
Extent of the condition
Your tolerance for specific medications, procedures and therapies
Expectations for the course of the condition
Your opinion or preference
The spine surgery division treats a wide variety of disorders, including:
Back and neck pain
Cervical radiculoathy
Chordomas
Disco bulging/herniation/slipped disc
Diskitis
Kyphosis
Myletitis
Osteoarthritis of the spine
Osteoporosis of the spine

Scoliosis
Spinal compression fractures
Spinal cord tumors
Spinal deformities
Spinal malignancies
Spinal stenosis
Spondylosis
Trauma of the spine
Vertebral artery disorders
Treatments include:
Anterior cervical discectomy and fusion—Anterior cervical discectomy and fusion are spinal treatments that may be appropriate for patients who have a herniated disc in the cervical region of their spine that is causing their symptoms. The common approach is an anterior cervical discectomy. This is an operation under general anesthesia in which a small incision is made in the front of the neck to gain access to the front of the spine. The disc along with its herniated portion is then removed to relieve the pressure on the nerve and spinal cord.
Intracept Procedure—A minimally invasive procedure that targets the basivertebral nerve for the relief of chronic low back pain. Intracept is an outpatient procedure, which does not involve an implant or change the structure of the spine. Clinical studies have demonstrated nearly immediate relief of patient's back pain and long-lasting relief. Access instruments are guided through a small incision (3-5mm) to reach the basivertebral nerve. Radiofrequency energy, or heat, then ablates the basivertebral nerve to stop the transmission of pain signals.
Kyphoplasty—Kyphoplasty provides pain relief related to vertebral compression fractures due to osteoporosis and metastatic disease. This procedure usually delivers pain relief within several days and the majority of people experience satisfactory results. Balloon kyphoplasty can significantly reduce back pain, often shortly after the procedure. In addition to pain reduction, patients often experience an increased ability to return to simple, everyday activities such as walking, reaching, bending and lifting. The procedure may also restore vertebral body height. Patients often report improved mental and emotional health, vitality and social function.
Lumbar/cervical discectomy—Open discectomy is a procedure that removes the disc that is located between the vertebrae in the spine. The herniated portion of the disc is removed, as well as any additional abnormal portion of the intervertebral disc. This allows the nerve root to return to its normal position and orientation.
Minimally invasive microdiscectomy—Patients whose pain is caused by a pinched nerve from a herniated lumbar disc are candidates for a microlumbar discectomy. This is an operation done under general anesthesia in which a small incision (typically less than 1 inch) is made in the lower part of the back or neck. A window is made in the bone (laminotomy) overlying the nerve root and herniated disc. The herniated portion of the disc is removed as well as any additional abnormal portion of the intervertebral disc. This allows the nerve root to return to its normal position and orientation.
Spinal cord stimulation—This technique is used to block the sensation of pain with an electrical device implanted in the body. It uses a mild current to replace the feeling of pain with a sensation similar to the feel of running water. Spinal cord stimulation is used when back surgery fails, for peripheral neuropathy (severe pain in the arms, legs, hands or feet), and when severe phantom limb pain follows amputations.
Spinal fusion—The stability of your spine is dependent upon the combined function of the muscles, tendons, ligaments and bones that make up the spinal column. Sometimes, either because of abnormalities involving one or several of these components, the spinal column becomes unstable. In these cases, stability can be provided through the use of bone grafts which fuse the spine into a stable position. This is known as a spinal fusion. Spinal instrumentation involves placing a set of rods, hooks or screws into the spine in order to provide immediate stability until the bone graft fuses. For people with instability, the surgeon fuses adjacent vertebrae. Matchstick-sized pieces of bone may be used as bone grafts on the facets, or, hockey puck-shaped plugs of bone may be placed between the vertebrae. Bones and bone grafts grow into one unit, stabilizing the vertebrae at that point of the spine.
Surgical decompression—For patients whose symptoms are due to spinal stenosis, or narrowing of the spinal canal, a laminectomy is sometimes required in order to alleviate their pain. The operation is done under general anesthesia. The back part of the bone covering the spinal canal is removed over the area that is narrowed. This has the effect of relieving the compression on the nerve roots and allowing them to assume a freer, less irritating orientation. A laminectomy is also used when the disk is badly damaged and the surgeon needs greater access to perform a discectomy. If spinal stenosis is present, the surgeon may enlarge the foramen (opening between the vertebrae) to allow space for the nerve to exit.
Spondylosis treatment—The goal of spondylosis treatment is relief of pain and prevention of permanent spinal cord and nerve root injury. In mild cases, treatment is usually not required. Symptoms from cervical spondylosis usually stabilize or regress with simple, conservative therapy, including a cervical collar (neck brace) to restrict motion and non-steroidal anti-inflammatory medications (NSAIDs). Cortisone injections to specific areas of irritation may also be helpful.
For severe cases, narcotic medicine or muscle relaxants may help to reduce pain. Surgical decompression of the spinal cord in the neck may be recommended for severe back pain or for significant loss of movement, sensation or function.
Surgical procedures may involve removal of bone and disc tissue impinging on the nerves of the spinal cord and stabilization of the neck by fusing the cervical vertebrae.
Most patients with cervical spondylosis will have some chronic symptoms, but they respond to non-operative interventions and do not require back surgery.
Research & clinical trials
Research is fundamental to understanding and treating disease. Founded by Dr. Levine, the Bioengineering Biomechanics Laboratory at the Feinstein Institutes for Medical Research examines the role of inflammation and mechanical stress in disc degeneration.
The laboratory has published and presented at many prestigious international and national meetings and won the best paper award at the International Disc Biology meeting in Philadelphia.
Funded research is also being conducted utilizing disc tissue obtained from surgery to analyze the molecular mechanisms and correlates of disc disease and to understand the process of degeneration on a molecular level.
For current clinical trials and to see our publications, click here.
Keriann Tomlinson, MS, RN, NP-C, CCRN
Nurse Practitioner, Department of Neurosurgery, Lenox Hill Hospital
Andrea S. Adams, MS, RN, ANP-BC, SCRN
Adult Nurse Practitioner, Department of Neurosurgery, Lenox Hill Hospital
Anupama Bedi, MS, PA-C
Supervising Physician Assistant, Department of Neurosurgery, Lenox Hill Hospital
Cynthia Liapes, RN, BSN, MA, ACNP-BC
Acute Care Nurse Practitioner, Department of Neurosurgery, Lenox Hill Hospital
Nicholas Stasi, PA-C
Senior Physician Assistant, Department of Neurosurgery, Lenox Hill Hospital
Chad Bouton, MS
Division Leader, Neurotechnology and Analytics, Feinstein Institutes for Medical Research
Vice President, Advanced Engineering, Northwell Health
Ona E. Bloom, PhD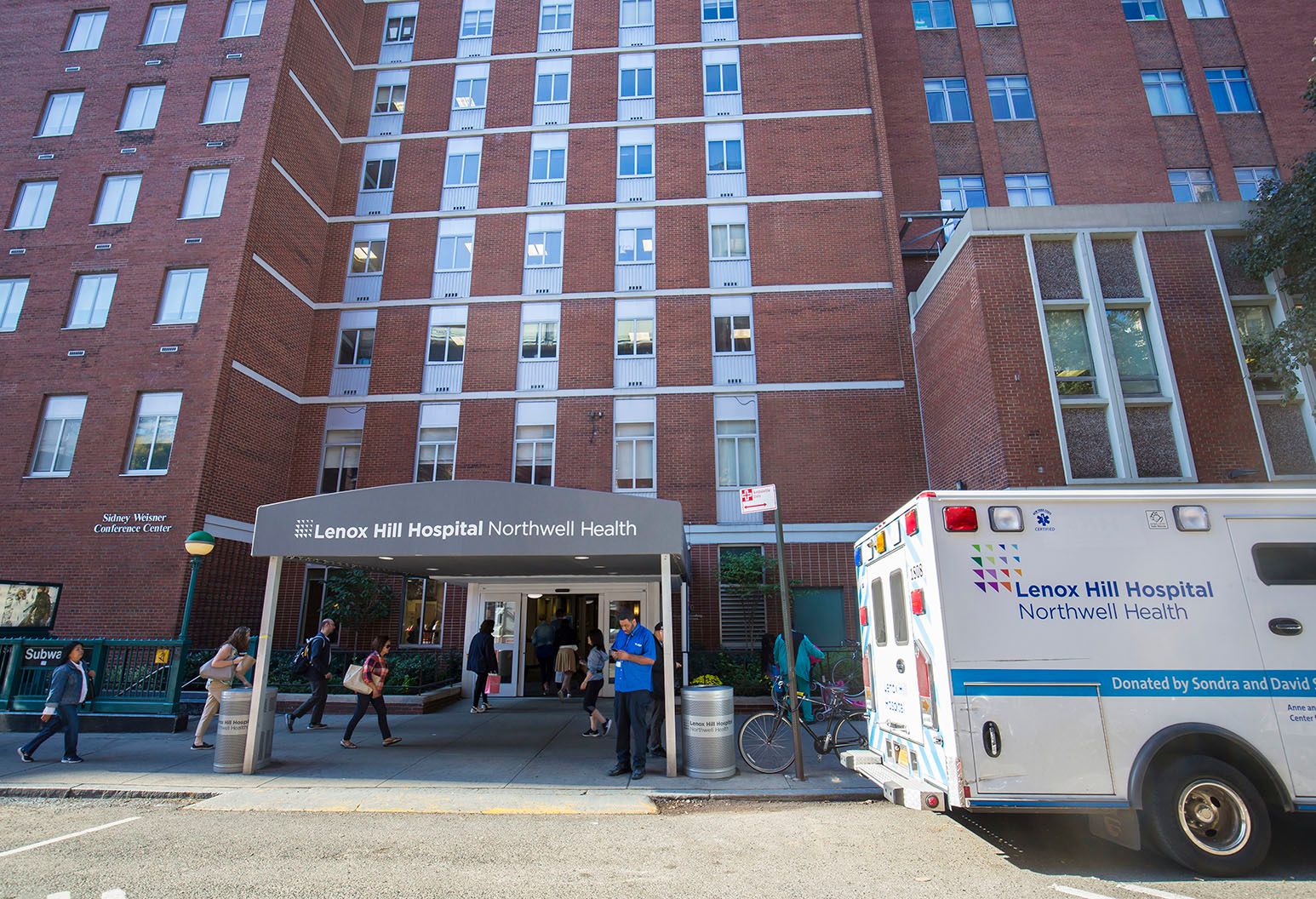 Two Northwell hospitals, Lenox Hill Hospital in Manhattan and Mather Hospital in Port Jefferson, are the first to offer the minimally invasive, outpatient Intracept procedure to treat chronic lower back pain.
CBSN highlights First Workings, a nonprofit that helps students from underserved communities build social capital through professional opportunities.
The Feinstein Institutes for Medical Research, in collaboration with the Center for Information and Study on Clinical Research Participation, will host a free public education event called AWARE for All-Long Island on November 7 at Hofstra University.
Mitchell Levine, MD: Your back pain most likely won't require surgery, but if it does, here's what you should know.